Chennai Tours Packages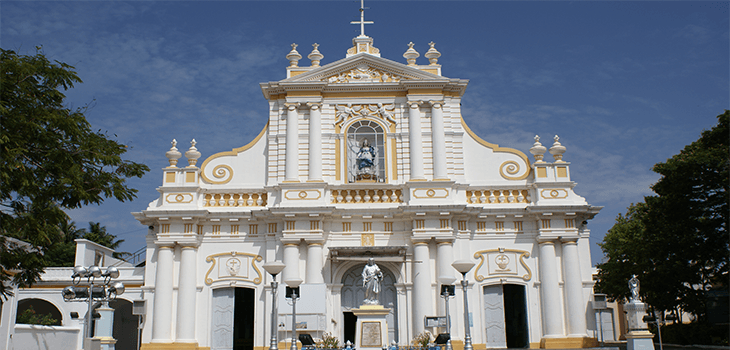 Pondicherry Tour (Tour Code : RC 5)
Places to visit
Aurobindo Asram - Manakula Vinayagar Temple - Museum - Beach
Pondicherry
Pondicherry is 162 kms south of Chennai. Pondicherry appears a tiny speck on India's sprawling eastern coast. A vedic association glamorizes its past. Sage Agastya is believed to have set up his ashram here in the distant Vedic past. The evidence is sought in the town's ancient name- Vedapuri, and in the nomenclature of the old presiding deity of the area, referred to as 'Vedapurishwara' also known as 'Agastishwara'. Sanskrit scholarship thrived in Vedapuri, assumed to be the seat of a Sanskrit university in the 9th century, a couple of centuries after the decline of learning at Nalanda in Bihar.

In the first century, the Roman traders navigating between the East Indies and the Red Sea had set up a trading post and a settlement here. Fifteen centuries later, in 1673 Pulicherry a small fishermen's village on the Coromandel coast 160 km south of Madras (Chennai), was acquired by Frenchmen as a trading post for the French. The new settlement was called Pucucherry. Two decades later, it was occupied by the Dutch. Then arrived Dupleix, who thought of Pondicherry in the same terms as Clive thought of Calcutta. For 15 years the British battled with the French enclave. From 1761 to 1816 it was the object of intense internecine rivalry between the British and the French, exchanging hands several times before the French finally occupied it for an uninterrupted spell from 1816 to 1954.
Sri Aurobinodo Ashram
Aurobindo Ashram forms the nucleus of many activities and trade in Pondicherry. It is a product of Aurobindo's inspirations and Mira Alfassa's earnestness. The main Ashram on Rue de lal marine houses the buildings where Aurobindo and Mirra Alfassa lived and died.
The Pondicherry Museum
The Pondicherry museum is a treasure house of antiques with a section on French India which is housed in rooms done in typical French style. It houses specimen from Pallva sculptures to a bed slept in by Dupleix. Also on display are some fine antiques, handicrafts and ornaments.
The Beach
The Pondicherry beach with its 1.5 km long promenade is one of the best place in Pondicherry to have a stroll, a swim or a Sun bath.
Book Now
South India Tour Packages